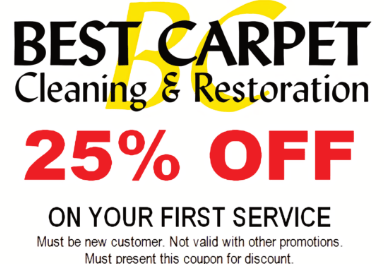 Call Today To Schedule a Free Estimate and Reference Code Web23 for 25% off of services!
What They Say About Us
Service was great- very personable employees- had to come back but took care of the problem within a couple of days. Very satisfied and would
recommend your company to anyone who needed your kind of services.
The experience with Best Carpet is always professional service and quality work at an affordable rate. The staff will always go above and beyond to accommodate my needs and the needs of my tenants.
I was really hesitate about dying the carpet, I thought it might be a waste of money and I would still have to replace the carpet, I had ruined. I was wrong. It was the smartest move I could have made. You did an excellent job. It saved me thousands of dollars. Thank you so much!!